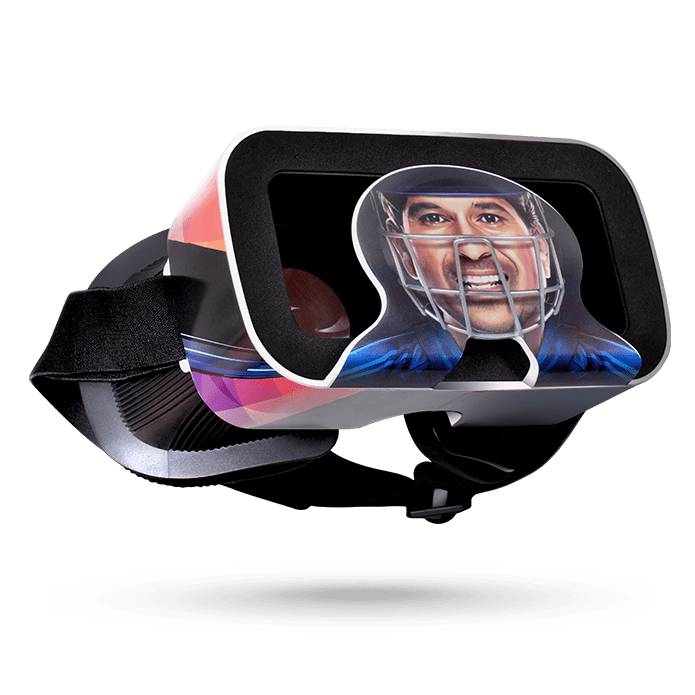 Click and Drag Sideways
STEP INTO VIRTUAL REALITY FROM THE COMFORT OF YOUR HOME
Light, thrilling, social and portable. Enjoy the cricket experience from the crease through the Helmet view and watch balls whiz past at 90MPH. A truly realistic experience that is just about to get better. Get into the best of cricket VR for just Rs.1499/- and play in the comfort of your home.
RECOMMENDED
Specification

Strong build and lightweight with only 242 grams, one of the lightest VR headset for a longer VR experience.

42mm Diameter HD Optical Lenses with 5.2-fold magnification for an immersive VR experience. Use Hd Optical Resin Lenses, 8-layer Nano-coating, 5 Times Polishing. Reducing Deformity And Glare, Effectively Preventing Visual Fatigue, Restore 3D Reality Under The Broad Vision and Reproduction of Virtual Reality World

Designed for a comfortable experience, the Headset has an adjustable strap that allows you to enjoy longer game time.

Adjustable Inter Pupillary Distance 60 – 70mm that allows flexibility and comfort of vision

This VR headset has Adjustable on Pupil Distance And Removed The Object Distance For Better FOV. Short-Sight Suitable: 0-600, Can Wear Glasses When You Use Virtual reality 3D Glasses.
Comes with a multi purpose Bluetooth remote that is exclusively mapped to play the Sachin Saga VR.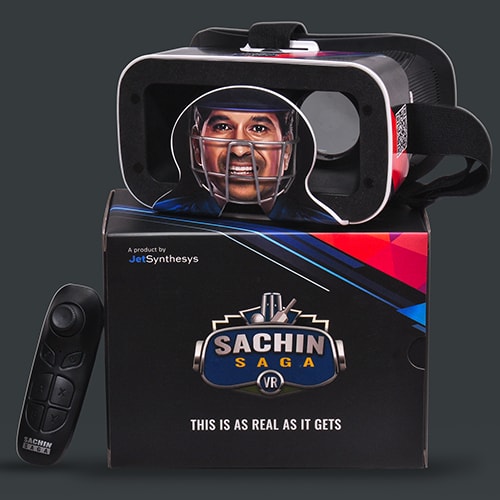 A headset that is light, portable and best for Gaming on the move. Sachin Saga VR has great depth of content in a realistic physics simulation cricket game in over 100 of Sachin's most memorable matches in legend mode, Quick match mode and Head to Head Multiplayer.
₹1,999.00Buy Now